Made By Me Sewing Machine Is a Great Choice For Your Little Sewist!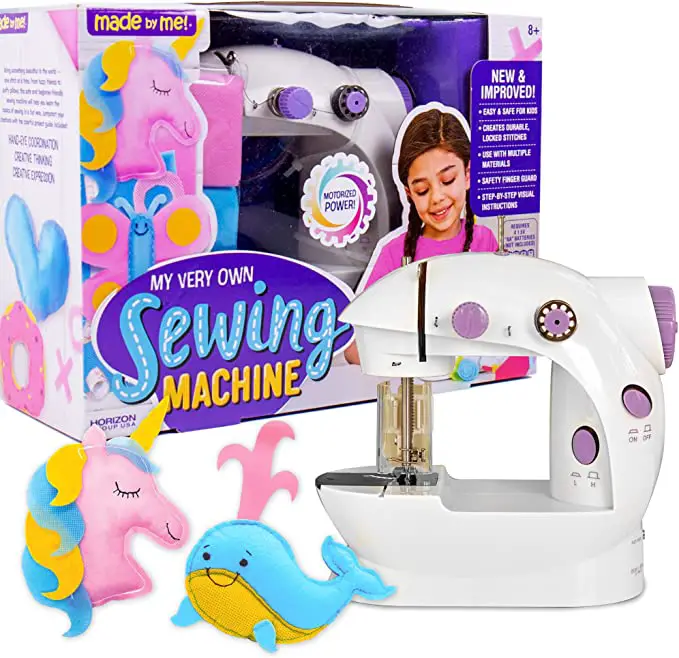 You should better pay attention to the Made By Me sewing machine if you want to buy a high-quality sewing machine for kids. The sewing machine comes pre-threaded and is equipped with all possible functions that may be needed to introduce your child to the sewing world.
Made by me sewing machine for kids can make your child a sewing expert in no time.
We all need to start somewhere, and it is better to choose the high quality made by me sewists machine that can teach the first timers more a practical skill. 
Made By Me sewing machine makes learning easy thanks to the fully illustrated instruction booklet and all the tools that make it easy to introduce sewing to first-timers. You will find the guides to the patchwork pillow, and cloth bookmark in the illustrated instruction booklet.
Made By Me sewing machine will teach children to sew a fabric bookmark, patchwork pillow, tic tac toe game fabric, and even fuzzy creatures from cotton fabrics. This way your child will learn the basics of the sewing process, and how to create diverse and unique projects.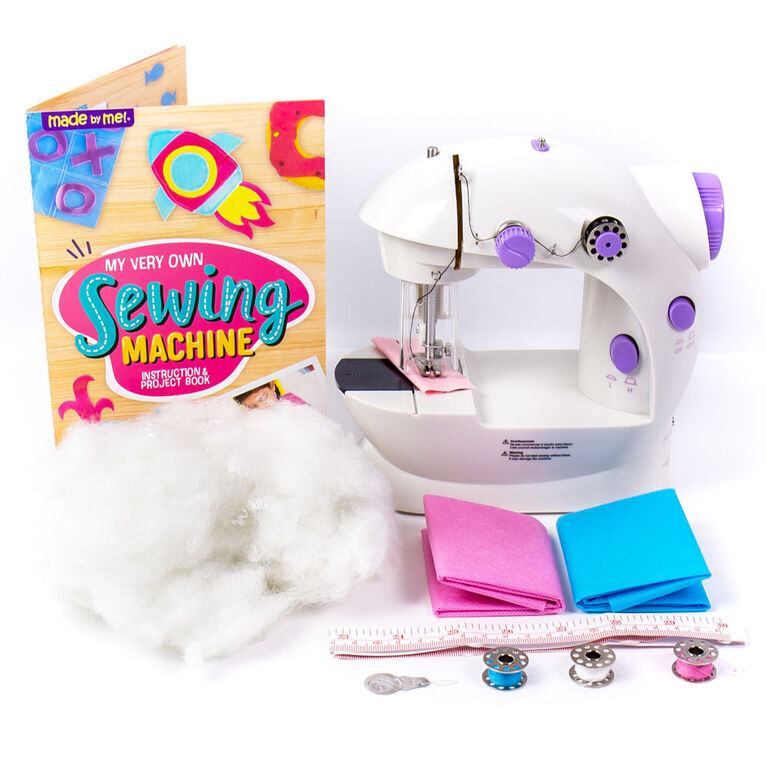 The pre-threaded and ready-motorized Made By Me sewing machine can also introduce your child to cool sewing techniques and show how fun sewing is.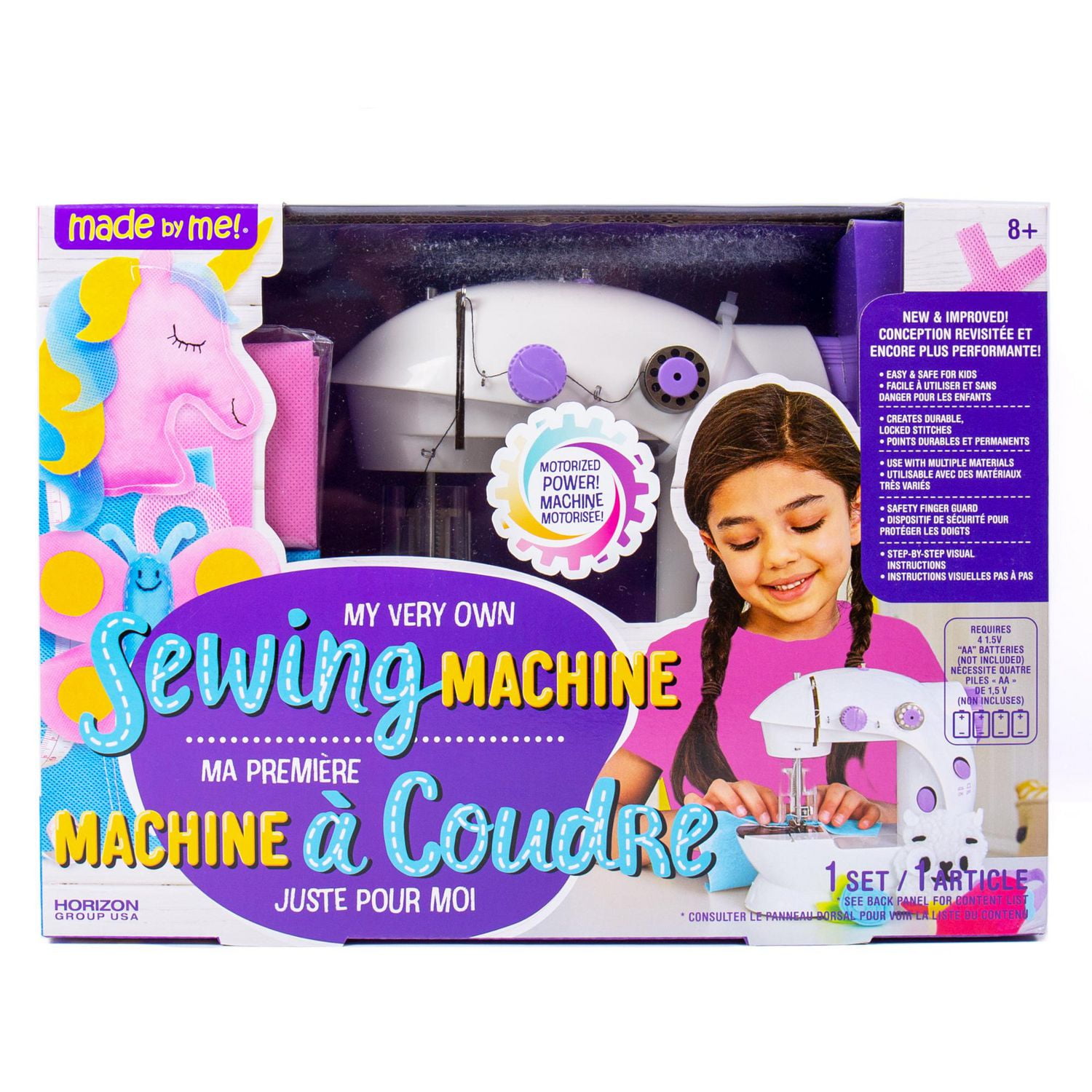 It is easy to start creating new designs thanks to useful features that can benefit children. There are included fabrics, a machine kit, a safety light, measuring tape, and a convenient carrying handle.
The storage drawer works great. Your kid will be able to save all the additional accessories, like needles or threads in the storage drawer. Besides, it is also possible to save various sewing projects there.
That is why your child will easily do stitch work on the pre-threaded Made By Me sewing machine with no foot pedal included.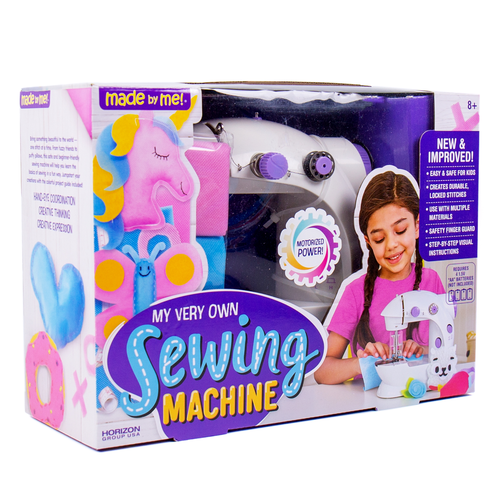 In general, the Made By Me sewing machine has everything needed to show the child the principle of work of real sewing machines.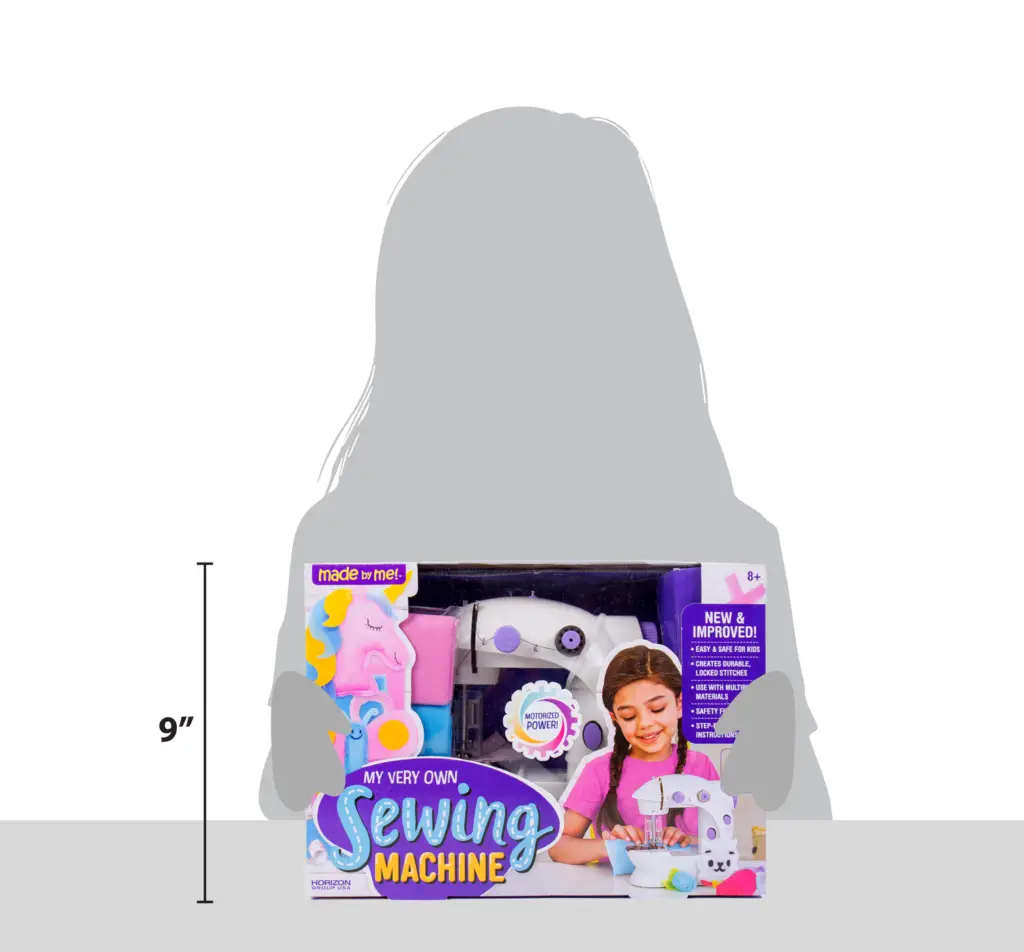 Other Made By Me Products
Made By Me is widely famous because of their products for children, which you and your child literally need to make by yourself. Made By Me Package boxes always includes all the possibly needed materials for you and your kids to make something so beautiful. Let's take a look on more similar examples in the Made By Me product line:
Made By Me Wooden Cars
Build your own functioning wooden race cars with action wheels and create unique designs to set your cars apart. The solid pine wood pieces make these cars durable for the fastest, fiercest racetracks around your house!
Kit includes 42 Pre-Cut and Pre-Sanded Wooden Pieces, 1 Sheet of Sand Paper, 3 Sticker Sheets, 3 Acrylic Paint Strips with Glue (4 Colors Each, 12 paints total), 2 Paintbrushes and Easy-to-Follow Instructions.
Made By Me Bead Pets
Create and personalize your very own bead pet keychains with over 640 vibrant pony beads, lanyard clips, keyrings, and easy-to-follow project templates.
Package have 641 Pony Beads, 6 Key Rings, 4 Lanyard Clips, 2 Satin Cords (10 yd. Each), 1 Storage Case (7 in. x 3.75 in. x 1.5 in.) and Easy-to-Follow Instructions.
Made By Me Sand Art
See how the sand layers differently in different-shaped bottles! Try the long-necked one, or the triangle one — don't forget about the shooting star pendant!
Inside that box you will find 6 Sand Bottles, 8 Bags of Sand (1 Pink, 1 Blue, 1 Red, 1 Orange, 1 Yellow, 1 Purple, 1 Aqua, 1 Green), 2 Satin Cords (1/5 yd/ea), 1 Plastic Funnel, 1 Mixing Stick, and of course the Easy-to-Follow Instructions.
You may also like