Singer 7363 confidence sewing machine – Green like emerald, Good like emerald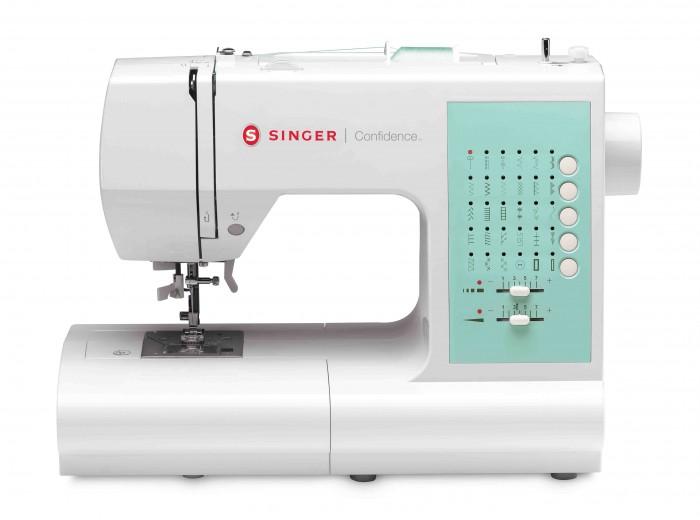 Singer 7363 Confidence Sewing machine with a sheer shuttle contains the main varieties of the main lines. Perfect for sewing simple things, repairing clothes, and teaching sewing.
Specifications
Type: electromechanical machines;
Model: Singer 7363 Confidence;
Body color: white;
Material: plastic, metal;
Management: mechanical;
Shuttle type: vertically oscillating;
Loop execution: semi-automatic needle threader;
Maximum power consumption: 85W;
Max. presser foot lift: 10 mm;
Max stitch length: 4mm;
Max stitch width: 5mm;
Sewing operations (number of lines): 8;
Number of loops: 1;
Infinitely adjustable sewing speed;
Automatic cloth transfer;
Autostop when winding the bobbins thread spool caps;
Function: reverse;
Function: hidden stitch sewing speed;
Function: elastic stitching;
Function: elastic blind stitch sew narrower;
Sleeve platform;
Removable accessory compartment;
Built-in thread cutter;
Zipper foot control;
Button sewing foot;
Buttonhole foot;
Darning plate;
Complete set of accessories: ripper, bobbins, needles, screwdriver, documentation;
Soft case;
Electric pedal;
Backlight: 15W;
Mains powered;
Supply voltage : 220-240 V;
Dimensions: width – 360 mm, height – 300 mm, depth – 170.5 mm.
Weight: 5.6 kg.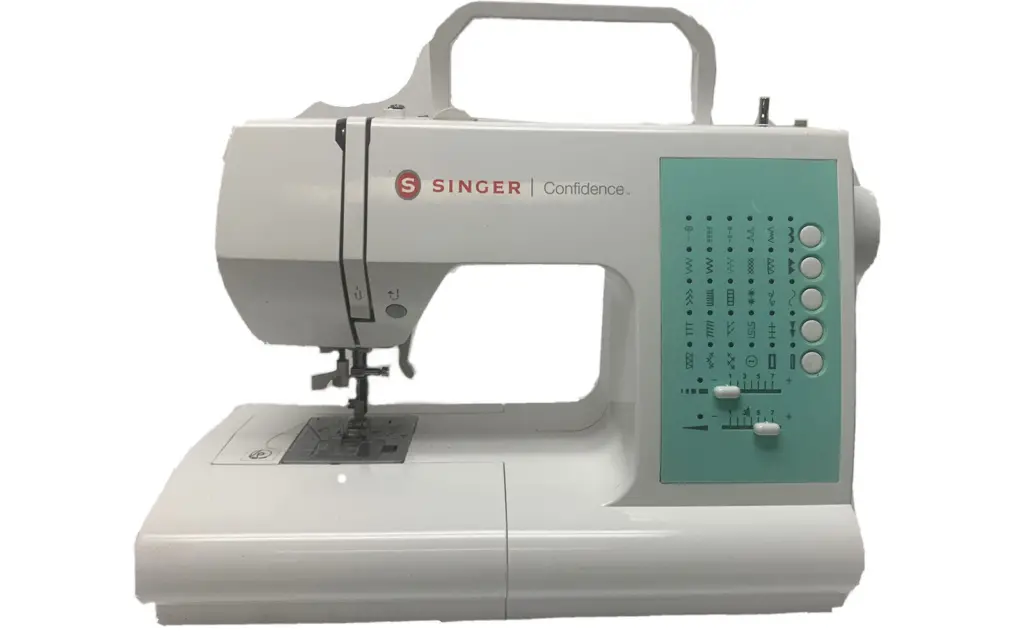 Contents of delivery
Singer 7363 Confidence is supplied in a snow-white cardboard box. The dimensions of the box are 230x190x230 millimeters. Weight 6.9 kilograms with packaging, without packaging 5.6 kilograms. On the entire front of the box, a sewing machine is drawn, as well as the name of this model.
On the remaining sides, except for the top, this model's technical characteristics and advantages are painted. A receipt is included with the purchase. Inside there is a complete instruction in English and warranty documents. All additional small accessories are packed in sealed packaging. The set includes a cover for storing a machine made of gray fabric.
This is a useful thing that will protect the parts of the Singer 7363 Confidence sewing machine from dust and dirt during storage. The body of the sewing machine itself is quite small. In addition to the sewing machine itself, the Singer 7363 Confidence sewing machine package includes:
Satin stitch foot;
Heavy duty metal frame;
Buttonhole foot;
Auxiliary spool pin;
Spool pin felt;
Zipper foot;
Built in needle threader;
Bobbin thread;
Free arm;
Tension automatic needle threader;
Presser foot free arm;
Darning plate;
Removable storage compartment;
Soft-sided dust cover;
Needle plate screwdriver;
Semi-automatic buttonhole foot;
Button sewing foot;
Darning plate;
Clamping caps for coil;
Bobbins;
Needles;
Ripper / brush;
Stitching guide.
Singer 7363 confidence sewing machine Appearance
The first impression of the Singer 7363 Confidence sewing machine gives the impression that it is a very complex device with great functionality, but after reading the instructions, everything becomes very clear. I can't wait to highlight that the sewing machine is made with excellent, high-quality glossy polymer, pleasant to the touch.
On top there is a comfortable, significant handle for the purpose of transferring. Fits both large and small hands. Also, you need to add that the handle easily falls down and does not interfere. In addition, the device has a heavy duty metal frame and a removable storage compartment.
Also on the body in the upper part there is a built in needle threader, which allows you to quickly wind the thread on the bobbin, in just a fraction of a second you can wind a full bobbin of thread and just need to press the pedal. The pedal itself is small with a self adjusting tension system and a rather long cable. Singer 7363 confidence sewing machine has ten sewing functions.
Controls and modes
The modes are easily switched in a circle with a special regulator on the front of the device. With advanced interface, user can push button stitch selection. This allows free motion sewing and precise thread cutting. Beginners and experienced crafters can also choose from a variety of stitch techniques. For stitch settings, you can turn the knob either clockwise or counterclockwise.
Decorative stitch alternatives are enough for beginners in the field of sewing. Switching is very easy thanks to just a simple push. The process of sew buttonholes is carried out in a semi-automatic mode for 4 switching and without turning the fabric. Throughout the body there are special signs on how to properly thread the thread.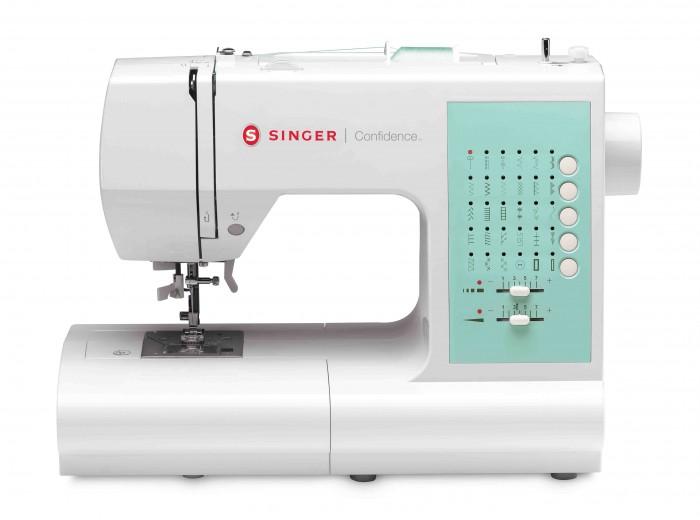 The SINGER Confidence sewing machine boasts an automatic needle threader, automatic tension, top drop-in bobbin and 30-built-in stitches including 2-fully automatic 1-step buttonholes
Even if after a while you forget how to thread the thread correctly and in what order, they will remind you and you will not have to look for the removed instructions. Everything is very easy and fast, only 5 movements and the thread is already in the needle. It takes less than a minute to change the thread to another color.
The Singer 7363 Confidence sewing machine makes it possible to change the adjustable stitch length up to 4 mm. However, the stitch width is only changed for the zigzag stitch. For the convenience of sewing on a sewing machine, there is a backlight. The backlight is quite powerful and bright. Even when the lights are off, everything is clearly visible and various sewing techniques can be used. The Singer 7363 Confidence sewing machine has typical sewing field dimensions and a presser foot lift height of up to 15 mm. This model is suitable for accommodate thick fabrics.
Reverse
I would also like to note that the Singer 7363 Confidence sewing machine has a reverse, which is quite conveniently located and easy to press. Push switch with reverse mechanism, which is convenient for operation. No need to return to original position. As soon as the button is released, the Singer 7363 Confidence sewing machine will continue to sew normally.
Removable accessory box
The easily removable accessory box makes it possible to work with narrow elements of products, for example, legs and sleeves. In addition, the master can apply various sewing techniques. Also, replacing the bobbin thread with a different color is quite quick and easy. All manipulations to replace the thread must be carried out with the power of the sewing machine turned off, in order to avoid injury.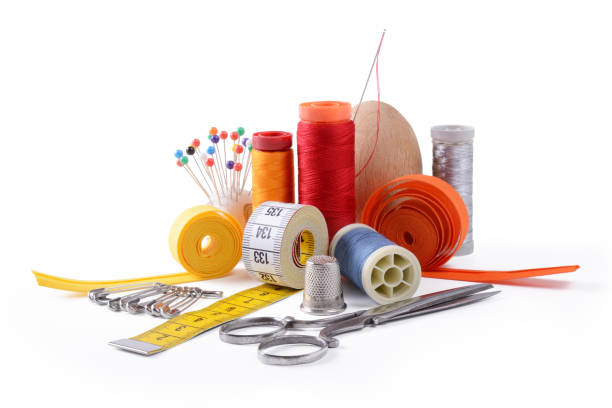 Main buttons on the case
On the right side of the Singer 7363 Confidence sewing machine, there is an on-off button. Also, manual scrolling is available, in both directions. There are ventilation holes on the case to avoid overheating. Also, a power cord about two meters long is connected from this side, which will allow you to connect the sewing machine in any place convenient for you.
Presser feet singer 7363 confidence sewing machine
This model has much more presser feet than other similar models from the singer brand. The high quality machine has 10 presser feet. Consider all presser foot:
Zipper foots
You can attach zippers to any garment, such as jeans, with the zipper foot.
Quilting foot with spring mechanism
This presser foot is designed for free motion quilting and provides stable stitch quality.
Zigzag foot
This is one of the most important presser feet designed for continuous use. The zigzag foot is designed for zigzag stitching and straight stitching. With its help, for example, you can sew trouser hems.
Buttonhole foot
It is designed to perform a buttonhole seam by sewing loops with holes up to 28 mm. This foot helps skip free sewing.
Overcasting foot
With the presser feet, you can sew the seam and finish the raw edges at the same time. You may also need a free arm to finish the edges.
Button sewing foot
Sewing on buttons on clothes will be very easy with the button sewing foot. Don't forget to control variable needle positions.
Monogram foot
You can use this presser foot for decorative stitches and alphanumeric characters. Practice to apply decorative sewing.
Blind hem foot
This can help to create an almost imperceptible blind seam.
Satin stitch foot
As the name suggests, this accessory will help you sew the perfect satin stitch.
Don't worry if you don't know which presser foot to choose. All presser feet have specific letters. The Singer 7363 Confidence has an LCD screen that can be used for many purposes, including customizing Singer 7363 Confidence sewing machine sews.
The LCD will display the letter of the presser feet to be used in basic sewing. This feature will be very handy for beginners as it takes a lot of time to check the manual and customize stitches.
In addition, it is possible to buy additional presser feet for more complex projects. You can also use hand look quilt stitch.
What are the features of a computerized sewing machines?
Singer 7363 Confidence sewing machine have a lot of features; some of them easily noticeable, others would show themselves later, in the using. You'll find them both below:
Control type
There are four main types of machines: mechanical, electromechanical, electronic and computer. Mechanical machines are not equipped with an electric drive and operate from the mechanical effort of the user (manual or foot drive). Electromechanical machines are equipped with an electric drive. The control is carried out using a foot pedal: the greater the pressing force, the higher the sewing speed.
Electronic machines are also electrically driven, but the function switches are electronic. The choice of the necessary operation is carried out by means of the electronic control panel.
Computer machines differ from ordinary electronic ones in the presence of a processor, which significantly expands the capabilities of the machine, simplifies the loading of new lines and patterns, usually such machines can perform the most complex and delicate patterns with jewelry. Their cost is significantly higher than conventional electronic ones.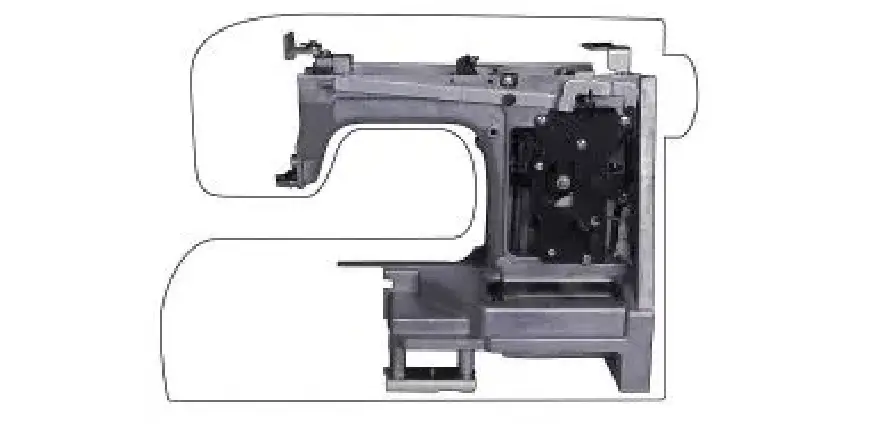 Reverse button
The presence of a reverse stitching activation button provides a clutch automatic reverse box. When this mode is turned on, sewing is performed in the reverse direction. Most often this function is used for securing decorative stitching.
Coil Location
The correct location of the thread spool on the sewing machines provides maximum sewing speed. A modern machine also has an auxiliary spool pin. Such additional options allow sew fashions.
Number of sewing operations
The number of operations is considered to be not only the number of lines and loops, but also the number of symbols of sewing alphabets. In this case, presser foot adjustments and Singer 7363 Confidence sewing machine's feed teeth are available. You can use lock stitches or stipple quilting to effortlessly sew on trouser hems.
Making a loop
There are two sewing loop processing modes: automatic and semi-automatic. Both options are available here. Automatic buttonhole – in the presence of this mode, the Singer 7363 Confidence sewing machine performs a loop on its own in one step. Semi-automatic buttonhole – when performing a buttonhole in semi-automatic mode, the user must independently switch the necessary operations and control various stitch techniques.
If the machine does not have a separate buttonhole operation, then if you have an overlock stitch or a sew stitches, you can sew the buttonhole manually.
Free arm
The built-in free arm is quite common in the design machines. This feature also applies to the Singer 7363 Confidence sewing machine. You will see a free lever when you remove the tablet. The loose sleeve makes sewing on the cuffs and bottom of the legs easier. The loose sleeve fits all standard size clothing.
LED
Singer 7363 Confidence sewing machine is equipped with a LED light that illuminates the space while sewing. You will not need to look for additional light during operation, because the LED shines brightly enough. You will be able to work with adjustable stitch length, additional blind hem foot, decorative sewing, spool pin felts.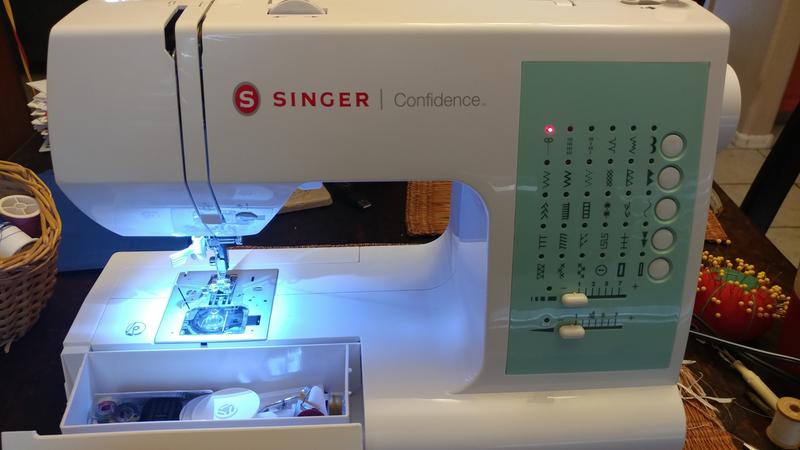 Thick materials
You will be able to work with dense fabrics thanks to this model of the device. You can sew with heavy fabrics such as denim or leather. All you have to do is choose the right needle to fit the thick fabric. Additionally, top drop in bobbin, optimum stitch length, drop in bobbin, stitch width, variable needle positions and buttonhole sewing can be adjusted.
The maximum sewing speed control is useful when working with thick materials. It is better to reduce the speed if you do not want to break the needle.
Stitch length adjustment
Users of older sewing machines must have experienced the problem of adjusting the length and width of the stitch. But you will not have any problems with fitting decorative stitches on this device. You can even use lock stitch.
Benefits electronic sewing machine
The Singer 7363 Confidence has its pros and cons. Among them you can find the following advantages:
Adjustable stitch length;
Heavy duty metal frame;
Custom sew bobbin system;
Extra spool pin felts;
Choice of optimum stitch length;
Adjustable stitch width;
Hand look quilt stitch;
Sturdy machine's interior frame;
Protected sewing surface;
Built in needle threader;
Hard cover included;
Easy to assemble and use;
Smooth and silent operation;
Detailed and clear instructions.
However, the device has several disadvantages. Among them you can find:
Automatic thread trimming is not available;
No quilting with free movement;
Slightly slow automatic shutdown of the bobbin winder.
Conclusion
Singer 7363 Confidence sewing machine does not work well on stiff and multi-layered fabrics. Users can also sew thick fabrics. This is an excellent machine for beginners or seamstresses with little experience. The device is also suitable for home use. Don't forget to check the snap-on presser feet and control top drop in bobbin. To get started, you can use a test piece of fabric to sew the stitches. You can also skip free sewing, use pin felts, tweak the drop sew bobbin system, and apply heirloom seamstresses automatic tension. A drop sew bobbin system is provided here so snap on presser feet to get started.
The advantage of this model is that it is easy to take with you to workshops and sewing courses, it takes up little space, and it is not quite heavy, even though it has a steel frame inside. The device is not very loud, and you can even speak quietly. The sewing speed changes smoothly, and the motor works decisively and quite powerfully. The number of types of lines is sufficient for home use. There are other paws, needles, lighting of the working part, and a cover. It works great not only in reverse but also in the formation of a loop without turning the fabric.
The fabric moves decisively in all directions, so the stitches come to the same length. This state-of-the-art device comes pre-configured and adjusted from the factory, so no adjustments need to be made. The set includes paws for sewing on buttons and zippers. The needle moves smoothly. The case is ultra-modern, with an attractive print on the front side. Almost any fabric for this machine is not a problem. Threads will fit almost any, and use both old and new ones. The instruction is excellent and available in several languages, with detailed pictures on how to wind the thread on the bobbin, how to put the bobbin in place, and how to thread.
You may also like…