Janome 5300 QDC Will Bring You Happiness!
Janome 5300 QDC is a portable machine filled with functions you would find in the models triple the cost. The superior plus feed system SFS model will let you experience Janome's exclusive superior functions.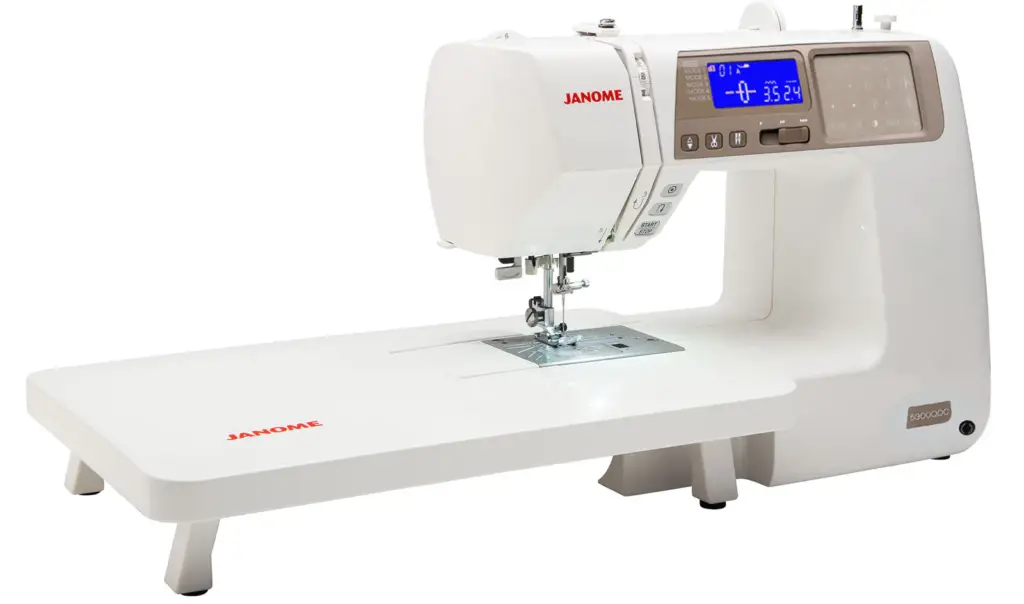 It is the only model which has light weight and is equipped with so many functions like an auto tension roller. You will love the characteristics like the optic magnifier set 20x, 40x, 60x, alphabet stitches, and hard cover.
Technical Specifications and SFS
Janome 5300 QDC feature rich sewing machine with an instructional DVD that will surprise you with other advanced characteristics. The technical specifications of the top-quality sewing machine:
7 One step buttonholes
Thread Guide
Auto tension roller
400 Stitches including alphabet
Top loading full rotary hook bobbin
Superior needle threader
Superior plus feed system SFS+
Knee lifter
Drop feed
Stitch pattern memory capability
Built-in thread cutter
Auto declutch bobbin winder
Speed control slider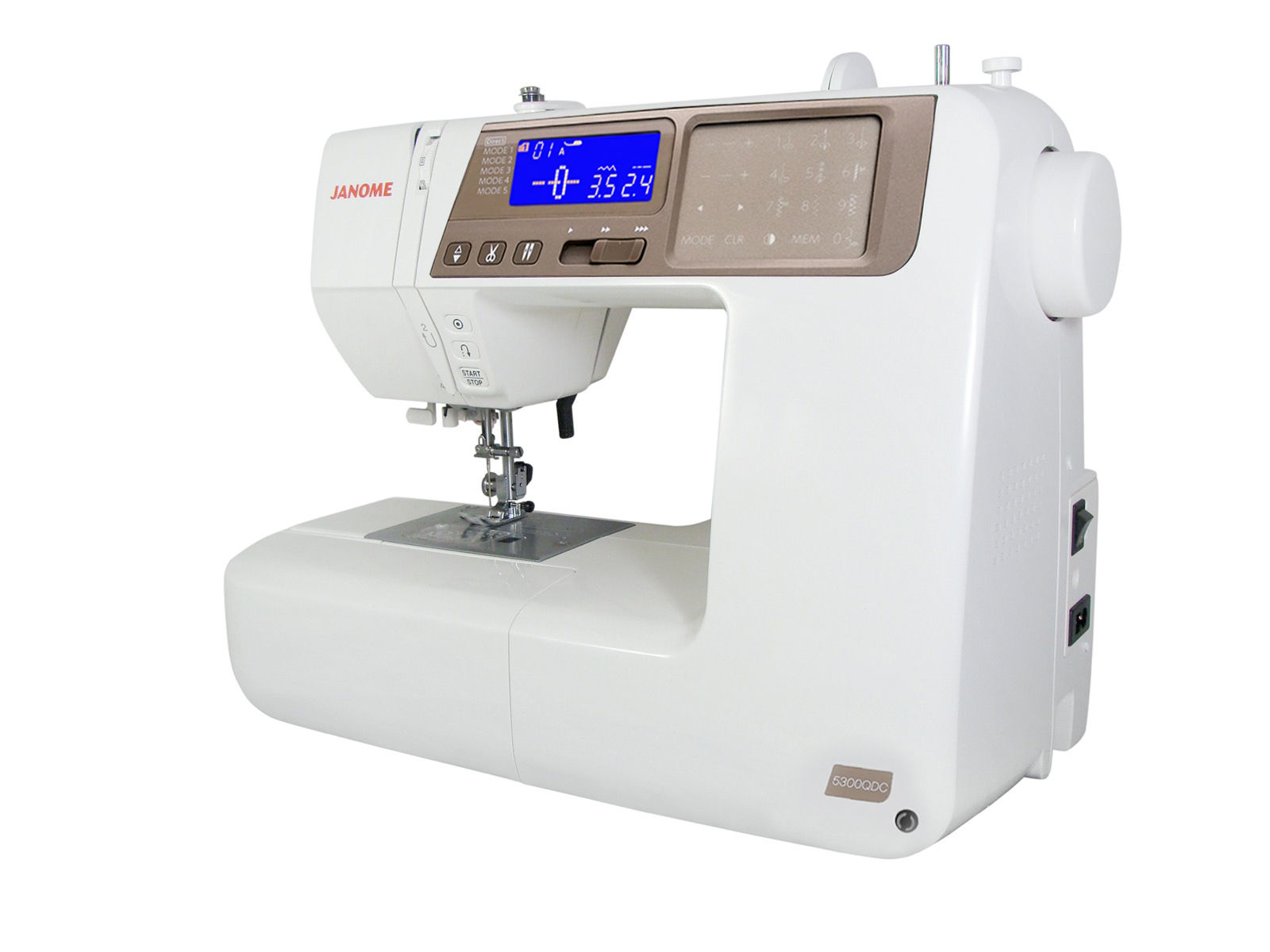 Optic magnifier set 20x 40x 60x
Foot pressure adjustment
Extra high presser foot lift
Locking stitch button
7-Piece feed dog
Quilt kit 
3 Optic magnifiers
Hard cover
Bobbin
AcuView magnifier holder with 20x lens
Maximum stitch width 7mm
Maximum stitch length 5mm
Also, an extension table included. The Janome 5300 QDC machine can provide all the sewing needs. You can experience Janome's exclusive superior feed system, ensuring ideal, stable feeding. That is why such specifications as superior plus feed system make sewing easier; feed system, ensuring perfect results is highly appreciated by users.
Snap on Presser Feet: Janome 5300 QDC
Janome 5300 QDC with 7 piece feed dog and stable feeding comes with the bide variety of snap-on presser feet. Janome 5300 QDC has the following sewing feet:
Blind Hem Foot
Automatic Buttonhole Foot
Zig-Zag Foot
Extra high presser foot lift
Needle Set
Overedge Foot
Seam Ripper
Overedge Foot
The forever machine offers feet suitable for any fabric thanks to the advanced features and extra feet. Janome 5300 QDC offers all the basic feet.
Why Choose Janome 5300 QDC?
The Janome 5300 QDC line feature rich model which can be taken at guild meetings and comes quilting set that has many other top functions like foot pressure adjustment.
LCD Screen
The LCD screen with enhanced informational display and touchpad will let you easily orientate in 300 built-in stitches. The Janome 5300 QDC machine stitches 100 alphabet characters and is equipped with a locking stitch button.
Superior Needle Threader
The machine offers an automatic needle threader of the Janome 5300 QDC line forever machine you will not need to thread the light weight machine manually.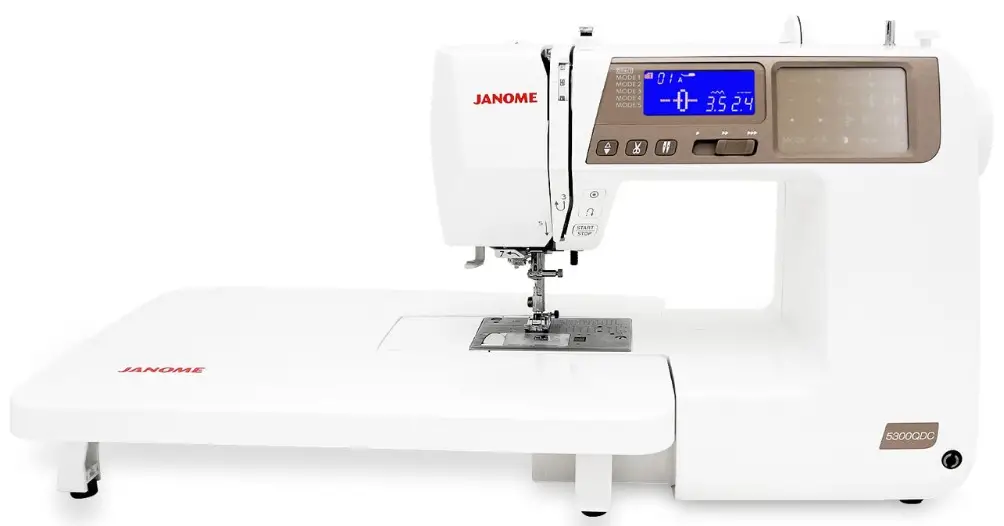 Extension Table
The advanced features of the machine with quilting attachment kit are supplemented by the extension table included and knee lifter.
Final Words
Janome machines have always been reliable, can satisfy sewing needs, and has functions that can be found triple the cost of other machines. This is only model can replace a few other sewing machines.
It comes with a maximum stitch width 7mm and a maximum stitch length 5mm, a thread guide, and a hard cover, so you can work with any fabric.
You may also like